About us ~Our Group's Business Activities~
7 core business system
The Hankyu Hanshin Holdings Group conducts business in the seven core segments of Urban Transportation, Real Estate, Entertainment, Information and Communication Technology, Travel, International Transportation, and Hotels.
Core business segments
Positioning the seven business domains as core businesses, we aim to foster organic growth across the entire Group. Under the direction of the Company, which supervises the Group's management, these businesses are operated by six core companies: Hankyu Corporation, Hanshin Electric Railway, Hankyu Hanshin Properties, Hankyu Travel International, Hankyu Hanshin Express, and Hankyu Hanshin Hotels.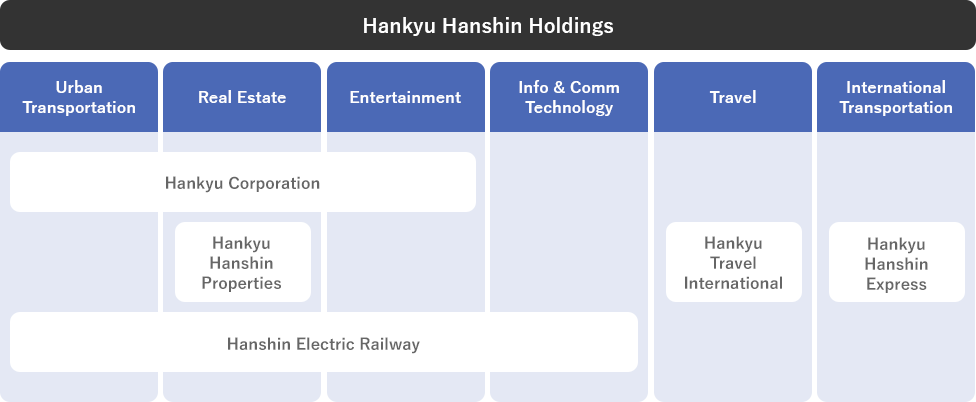 Hankyu Corporation and Hanshin Electric Railway collaborate with Hankyu Hanshin Properties to promote urban development of real estate owned by Hankyu Corporation and Hanshin Electric Railway for rent and development in cooperation with transportation networks, local governing bodies and others in Umeda and their line-side areas.