Management Message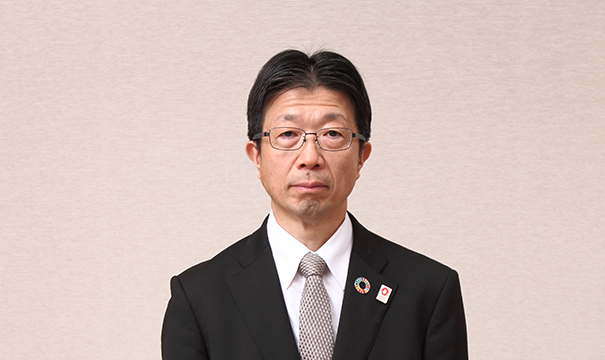 In October 2006, Hankyu Hanshin Holdings was established as a result of the management integration of Hankyu Holdings and Hanshin Electric Railway. Since then, the Hankyu Hanshin Holdings Group has worked in unison to heighten the competitiveness of each business. At the same time, the Group has used its collective strength to increase its overall profitability and grow its earnings. In conjunction with these efforts, we have steadily improved our financial position.
However, the business environment of the Group is likely to change significantly as the population of areas served by its railway lines declines due to falling birth rates and an aging population, and as the lifestyles and conditions of everyday life evolve with the progress of technological innovation. Aiming to become a corporate group that can focus strongly on sustained growth even in such an environment, we announced the Hankyu Hanshin Holdings Group Long-Term Management Vision for 2025 (fiscal 2026) in 2017. We have also formulated a medium-term management plan, which covers fiscal 2019 through fiscal 2022, as concrete actions for the realization of the long-term vision, and are steadily advancing measures based on the plan. Meanwhile, many of our businesses are now severely impacted by COVID-19 pandemic, which is transforming our lives and business styles. These social changes are expected to have an impact on our existing businesses. With this in mind, we will continually endeavor to realize our long-term vision with the concerted efforts of the Group.
In addition, we in the Group have drawn up the Hankyu Hanshin Holdings Group Sustainability Declaration to show the future direction of our efforts towards the realization of a sustainable society. Based on this declaration, we will further promote sustainable management and accelerate efforts related to ESG (Environmental, Social, and Governance), and strive to resolve social issues through businesses, aiming to sustainably enhance corporate value.
Going forward—adhering to our Group Management Philosophy—we will drive Group-wide growth while building relationships of trust with our customers and local communities. At the same time, the Hankyu and Hanshin Holdings Group will unite to advance initiatives that meet the expectations of all stakeholders. As we move forward, we ask our stakeholders to continue to support us in our endeavors.