Management Message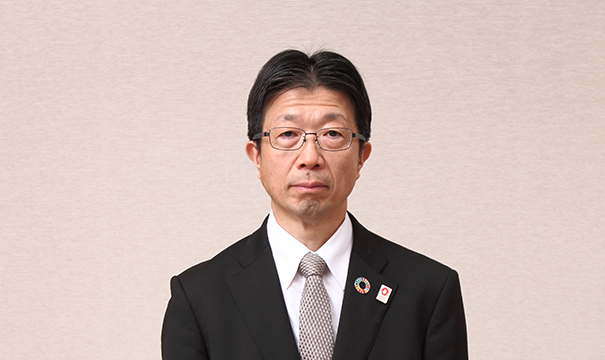 In October 2006, Hankyu Hanshin Holdings was established as a result of the management integration of Hankyu Holdings and Hanshin Electric Railway. Since then, the Hankyu Hanshin Holdings Group has worked in unison to heighten the competitiveness of each business. At the same time, the Group has used its collective strength to increase its overall profitability and grow its earnings. In conjunction with these efforts, we have steadily improved our financial position.
Amid this process of strong commitment, we formulated the Hankyu Hanshin Holdings Group Long-Term Management Vision for 2025 (fiscal 2026) in 2017, with the aim of achieving sustainable growth in a society that is undergoing and will continue to undergo change. Since then, we have devoted Group-wide efforts to implementing various measures in line with the strategies defined in the Long-Term Vision. However, the COVID-19 pandemic has dramatically accelerated changes in the business environment of the Group, including a decline in travel due to the spread of remote work and other factors, and the increased presence of cyberspace. These rapid changes require us to survive the coming era by responding appropriately to environmental changes that have occurred since the formulation of the Long-Term Vision, such as changes in consumer behavior driven by the pandemic, digital transformation (DX) triggered by the progress of digitalisation, increased momentum for work style reforms, and growing trends towards the achievement of the Sustainable Development Goals (SDGs), including the realisation of carbon neutrality. Based on this recognition, we will strive for the Group's sustained growth while promoting corporate management in view of the new normal.
In addition, in May 2020, the Group released the Hankyu Hanshin Holdings Group Sustainability Declaration, which outlines the Group's commitment to addressing various challenges in order to help realise a sustainable society. From now on, we will continue to promote sustainable corporate management based on the Declaration in order to further accelerate the Group's ESG (Environmental, Social, and Governance) initiatives. We will also solve social issues through our business with the aim of continuously increasing the Group's corporate value.
Going forward—adhering to our Group Management Philosophy—we will drive Group-wide growth while building relationships of trust with our customers and local communities. At the same time, the Hankyu Hanshin Holdings Group will unite to advance initiatives that meet the expectations of all stakeholders. As we move forward, we ask our stakeholders to continue to support us in our endeavours.