Real Estate
Contributing to creation of appealing towns and offering enriched lifestyles
Focusing on building attractive towns and cities along railway lines, the Real Estate Business has shared its growth with the Urban Transportation Business. We develop, lease and administer commercial facilities and office buildings that create vibrant communities. We also provide quality residences that match each person's lifestyle. Further, we are engaged in real estate fund management, which combines the fields of real estate and finance. As the inheritors of urban development DNA, we are turning future designs into reality.
Development

In Osaka-Umeda, we are proceeding with the Umeda 1-1 Project (Building name: Osaka Umeda Twin Towers South), with a view to completing the entire building in 2022. We are also steadily advancing various other projects. They include the reconstruction of the east building and renewal of the west building of the Kobe Hankyu Building in Kobe Sannomiya, and the development of large-scale distribution facilities in Ibaraki City, Osaka. As for the Tokyo metropolitan area, focusing on Tokyo's five central business districts, we are working on a variety of projects.
Leasing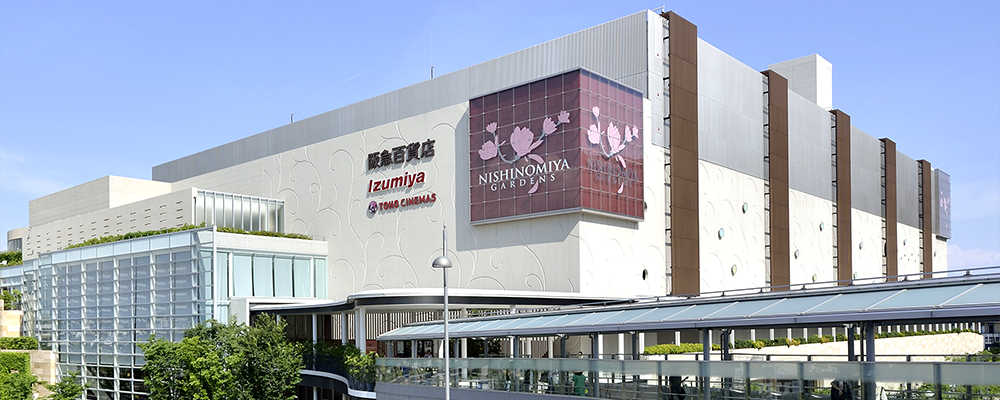 We have many commercial facilities and office buildings, primarily in Osaka-Umeda and areas served by the Hankyu and Hanshin lines, including the Umeda Hankyu Building, GRAND FRONT OSAKA, HERBIS OSAKA/HERBIS ENT, and Hankyu Nishinomiya Gardens.
We own a total of over 1.9 million square meters of leasing property*.
We are taking steps to heighten our competitiveness and utilization Rates through the provision of the Hankyu Hanshin Odekake Card Service, which can be used in the Group's main shopping centers.
* As of March 31, 2020
Sales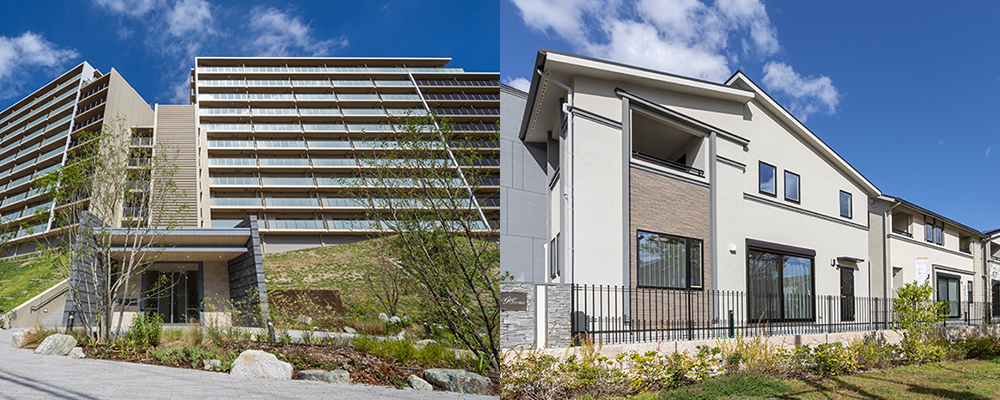 Geo brand condominiums are designed with quality from the customer's point of view, and with the hope that people will grow increasingly attracted to them over the years. We have also launched a new detached house brand, 'Geo Garden'. By aggressively developing these businesses, we are able to offer "dreams come true" homes for customers.
* As of July 2020